Assessing stock price risk in G7 and West European markets using extreme measures
Lorne N. Switzer and Zhigang Yang – Concordia University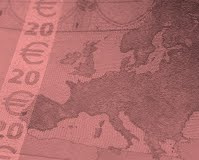 This paper examines the volatility characteristics of G-7 and three non G-7 Western European equity markets over long periods, focusing on the percentages of extreme days, weeks, and months out of a year period as an alternative to the traditional standard deviation metric. The use of the standard deviation as a risk measures for these markets is problematic, since returns for these markets are demonstrably not normally distributed, but leptokurtic, skewed, and are non-stationary. In addition, most of the markets display asymmetric time varying conditional volatility patterns at daily intervals, consistent with leverage effects. Using equity mutual fund flows in Canada, the U.S. and the U.K., we find that the extreme-volatility measure more efficiently explains Canadian investor behavior than the standard deviation does.
---
Lorne N. Switzer

Lorne N. Switzer is a Professor of Finance and the Van Berkom Endowed Chair in Small Cap Equities and Associate Director of the Institute for Governance of Public and Private Organizations in the John Molson School of Business at Concordia University. He has published several academic articles in leading journals and serves on the Editorial Boards of European Financial Management, La Review Financier, the International Journal of Business, and the International Review of Economic Issues. He has done consulting work for many business firms and government organizations including the Bourse de Montréal., Caisse de Dépot et Placement du Québec, AMI Partners, Inc., Bank Credit Analysts Research Group, the CD Howe Institute, Keugler Kandestin LLC, Schlesinger, Newman, and Goldman, the Government of Canada,and the Gouvernement du Québec. He has won a number of research awards,including Best Paper Award, McMaster World Congress of Corporate Governance and the Bank of Canada Prize for Best Paper in the field of empirical research on Canadian Financial Markets at the Northern Finance Association Meetings. He is a graduate of the Wharton School of the University of Pennsylvania, and obtained his Ph.D. from the University of Pennsylvania in 1982. To know more…