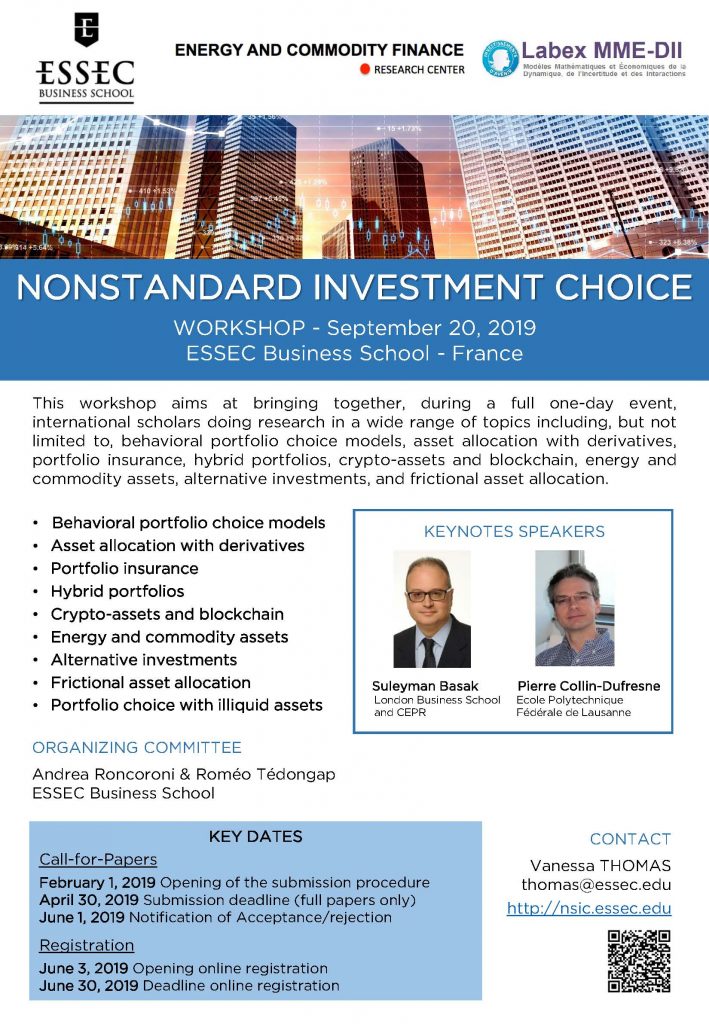 The Finance Department is delighted to organize a Workshop on "Nonstandard Investment Choice" that will take place on September 20, 2019 at ESSEC Campus in Cergy.
This workshop aims at bringing together, during a full one-day event, international scholars doing research in a wide range of topics including, but not limited to, behavioral portfolio choice models, asset allocation with derivatives, portfolio insurance, hybrid portfolios, crypto-assets and blockchain, energy and commodity assets, alternative investments, and frictional asset allocation.
The opening for the submission procedure is on February 1, 2019.
Please consult our website for more information: http://nsic.essec.edu/
Sincerely yours,
Andrea Roncoroni & Roméo Tédongap – Co-Organizers