Group discussion on Human and operational risk
Maxime Laot – European Central Bank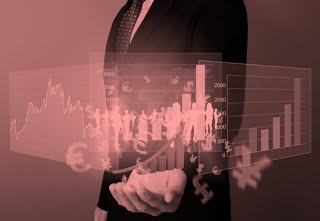 Since Basel II agreement, credit institutions are required to hold regulatory capital against operational risks up to 15% of their average net operating income for the most conservative approach. While significant, this proved insufficient to cover the most important recent financial losses related to operational risks. Thus, when considering advanced approach – preferred by the biggest institutions to minimize their regulatory capital – one is legitimate to ask whether the incentives provided by the regulation offset loyer capital requirements and are strong enough to promote compliance and caution among market participants. But finally, beyond the approach chosen to cost-effectively measure operational risk, the real issue is how to efficiently manage them with adequate risk management frameworks.

How to prevent and manage human failures, at the origin of most of the largest financial losses (the Kerviel trading scandal, the London whale, the Libor scandal, the Madoff affair, etc.)?
Material

Maxime Laot : "Managing Operational Risk In The Banking Business – An Internal Auditor Point Of View"

Summay of the group discussion:
Extreme operational losses in the banking sector do not happen by chance and all derive from the human factor. Remuneration schemes of senior executives and risk-takers should be incentivised in the most conservative way as few examples show it, with negative bonuses (Canada) or bonuses payments delayed until retirement age (Sweden). But sector-wide caution and and a good dose of common sense matter a lot, as well as clearer financial regulations, which is unfortunately a difficult goal to reach regarding the complexity of the issues to be regulated.
---
Maxime Laot

Maxime Laot is a practitioner in the field of banking supervision. He has spent several years working as an internal auditor for Groupe BPCE, one of the biggest French banks, assessing the level and isk management of financial, credit and operational risks in various retail and wholesale banking institutions in France and abroad. He recently joined the new regulatory body of the European Central Bank in charge of the direct supervision of the eurozone's biggest banks. Maxime Laot holds a MBA with a Major in Applied Economics from Essec Business School.