Multi-scale representation of high frequency market liquidity
Anton Golub – Olsen & G. Chliamovitch – University of Genova
& A. Dupuis – Olsen/ University of Genova & B. Chopard – University of Genova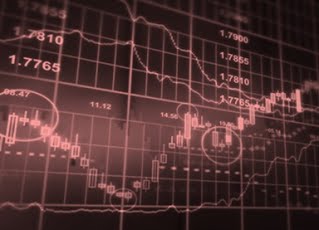 We introduce an event based framework of directional changes and overshoots to map continuous financial data into the so-called Intrinsic Network – a state based discretisation of intrinsically dissected time series. We define an information theoretic measurement that characterises the unlikeliness of price trajectories and argue that the new metric has the ability to detect and predict stress in financial markets. We show empirical examples within the Foreign Exchange market where the new measure not only quantifies liquidity but also acts as an early warning signal.
---
Anton Golub

Anton Golub is a quantitative researcher at Olsen Ltd. He previously worked at the Manchester Business School as a Marie Curie research fellow on high frequency trading, market micro-structure and Flash Crashes. In 2012, Anton was invited to participate in The Foresight Project – The Future of Computer Trading in Financial Markets, an international project on algorithmic, high frequency trading funded by HM Treasury. Together with Alexandre Dupuis and Richard B. Olsen, he has coauthored a chapter on High Frequency Trading in Foreign Exchange Markets. He holds a Masters degree in Financial and Business Mathematics from University Of Zagreb (2009), and is a PhD candidate at Universite de Geneve – Centre Universitaire d'Informatique (CUI). To know more…

"Liquidity is the lifeblood of financial markets, without which market dislocations can show as in the well documented event: stock market crash of October 1987, 2008 financial crisis and May 6th 2010 Flash Crash. Observing tick-by-tick price changes we can decipher short term market dislocations and make accurate predictions of extreme events."