SUBMISSION DEADLINE: April 30th, 2019
Click here to submit your paper:
https://easychair.org/my/conference.cgi?conf=nsic2019h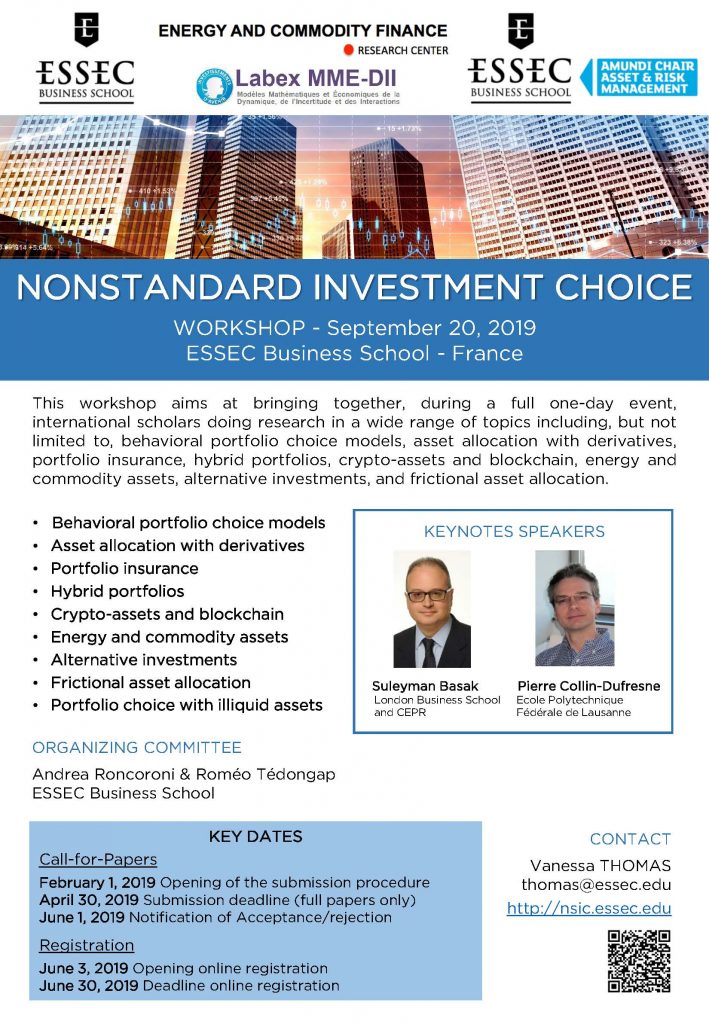 ESSEC Business School is delighted to organize a Workshop on "Nonstandard Investment Choice" that will take place on September 20, 2019 at ESSEC Campus in Cergy.
This workshop aims at bringing together, during a full one-day event, international scholars doing research in a wide range of topics including, but not limited to, behavioral portfolio choice models, asset allocation with derivatives, portfolio insurance, hybrid portfolios, crypto-assets and blockchain, energy and commodity assets, alternative investments, and frictional asset allocation.
The submission deadline is on April 30th, 2019.
Please consult our website for more information: http://nsic.essec.edu/
Sincerely yours,
Andrea Roncoroni & Roméo Tédongap – Co-Organizers