Bounded rationalities, routines, and practical as well theoretical blindness: on the discrepancy between markets and corporations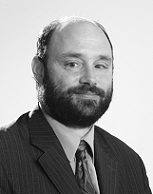 The everlasting financial 2008 crisis awoke people from a dream. The dream consisted in the assumption that everything, in our economy and financial networks could be put under the control of human rationale and will. People were consequently supposed to be able to contribute to maximize their profits without unsurpassable risks. This was quite a happy period, after the victory of the Western capitalist system over the ancient and beaten communist option in the late 80's.
Risk and uncertainty
This illusion is now over, despite the constant risk of becoming naive again. Even the capitalist system is risky if not uncertain in the understanding of the famous economist Franck Knight who made a huge difference between risk and uncertainty: risky events may be previewed to a certain extent, contrary to uncertain ones, some of which cannot not only be anticipated, but even imagined. We are now in a context where the lace and role of uncertainty increases constantly.
A world of uncertainty, a world of opportunities
Contrary to what we could spontaneously believe, accepting uncertainty does not amount to abandoning any supportive personal as well as professional commitment in our daily lives. To the contrary, integrating uncertainty in our lives makes people able to cease opportunities, whereas when trying to control and preview everything, people will progressively become unable to identify the weak signals that indicate new changes in their environments, changes that might represent real opportunities for the close as well as the remote future.
Contribution to the Wiley handbook
The contribution Bounded rationalities, Routines, and Practical as well as Theoretical Blindness, On the Discrepancy Between Markets and Corporations published in the Wiley handbook Extreme Events in Finance presents and discusses thoroughly this specific context concerning people attitude, decision-making, and capacity to seize good opportunities.
Laurent Bibard
Professor of management – ESSEC Business School